Greetings, neighbor!
Since visiting with you last, I've been sooooo busy! I've picked up a second magazine that I now edit (both are handled on a freelance basis) and I edited a Christian book (it's discussed in this newsletter). That was a for-hire project and my first gig as a book editor, but I am ready to tackle more, so tell your author friends that we're open for business on that front. And I'll be writing more about Stanley W. Paher (that author) and his book in a later issue of Something Solid.
I've also started a blog, and I've posted about seven pieces since starting that a month or so ago. Find them here.
As usual, you'll find a menu below that'll take you to any of the articles that appear in the newsletter you opened. So glad to have you back! I'm hoping the next installment of Something Solid will come quicker than this one did. Meanwhile, please use the Social Sharing buttons you'll find on any page of this website to invite others here. Or forward the newsletter – that's even better. Thanks again, and enjoy!
Jesse
For the personality profile on acclaimed author Nancy Pearcey, click here on in the picture. This article has gone viral, having racked up 112 "likes" or other links from Facebook. I quote national columnist David Limbaugh and some other heavy hitters in this piece.

For the Q-and-A with author and publisher Stanley Paher, with discussion of Carl Ketcherside, Leroy Garrett, and Edward Fudge thrown in, go here. I taped the interview at the Summit Lectureship at Abilene Christian University. Leroy Garrett (not shown here) was a speaker at this event, and Leroy's working relationship with the late Carl Ketcherside was a big topic. Stan Paher (seen at left) is now a publisher of some of Garrett's work, including his provocative and popular What Must the Church of Christ Do to Be Saved?
For our review of Tim Alsup's book Baptism 101, click here.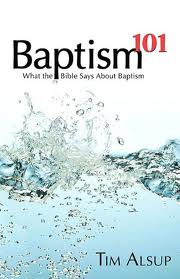 What is Truth? Find out here.
For your FANTASTIC discount that you receive because you're a privileged recipient of this e-newsletter, read on. We're talking about 50 percent off our published prices for building a website or a full 66 percent off the cost of a website audit/analysis, if you already have a website in active operation. To obtain your discount, email kit (at) jemully.com or jesse (at) jemully.com and mention this offer. Use (or mention) the email address/mailbox where you received this newsletter. We'll match that email address against our database and confirm your eligibility.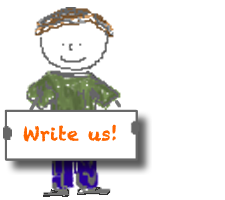 To see pricing on websites, go to this page and view the rate for the "Professional Website Package." It's the one that is described in the column on the left. Find the price and take half off of that. To get a gander at some of the outstanding sites we've built for clients of ours, go here.
For the Website Audit and Analysis, visit this page and, again, look to the column on the left. That's the product we're offering. Check out the price and know that you'll only have to pay ONE-THIRD (!) of that. We're not talking much money, but the rewards to you will be considerable. A website audit is a unique product created by Jemully Media. We run a battery of tests and analyses and produce a 10-page report that tells you not just your site's strengths and weaknesses (if any), but some strategies for getting even better performance out of it.

Leave a Reply
You must be logged in to post a comment.