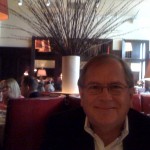 Posted in
Site Specific
|
Comments Off on Going Places (Newsletter edition)
Excited, huh? : – )  Well, I am myself! So glad for you to visit. Thanks for "clicking through," and please know that this page has links that will take you wherever you need to go to find anything in this issue. All the main stories are grouped further down, so scroll down when you're ready and you'll see them all.
Since the last issue, I've vacationed in New York with my bride and had a blast. I've sprinkled a couple of pix from that trip into this narrative.
If you got the first issue, then you'll recall that it went out to 250 recipients. Now we're at Issue #2 and, well, try this number on for size: 336. Let's keep the momentum going. Here's hoping you will forward this edition to your friends so we can take 'er right on up the charts – and maybe spread some "encouragement and edification" along the way.
If you are wondering if you missed an "April issue" (the last one was dated "March" and this one is "May"), don't worry – you didn't. I'm still trying to settle on a sustainable frequency, and this time I spent wayyy more time on the stories than I'd planned. But that's all the better for you.
I'm proud to share with you the material that's presented here.In this issue we have a special appearance by my great, great, great grandfather. That's him, in the photo at right. Okay, he's not really "appearing," 'cause he's not been amongst the living for, oh, more than 110 years. But he was converted in the 1800s by two of the great names in Restoration history, and there's a story (and a lesson) to share from his own life as a pioneer preacher. Meet John M. Lemmons and a couple of his kinfolk and get a little taste of frontier soul-winning here.
.
.
.
.
.
.
To go to the article on artist Jon McNaughton, whose image One Nation Under God has stirred an outcry from some quarters and won praise from others, click here or in the photo at left.
.
.
.
.
.
.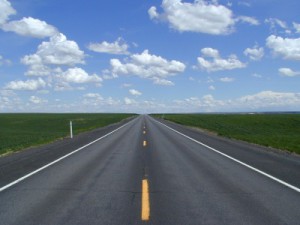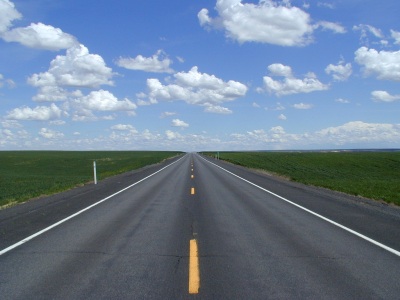 To read the piece on "The Gospel as Free Will" (Part II), click here or in the corresponding photo (of highway running to the horizon). When you get there, you will have the option of following a link to Part I, if you have not had a chance at that article yet.
.
.
.
.
.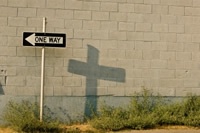 And for the rundown of "Coming Attractions," see the page that you will find here.
.
.
.
.
Or, as an alternate method of sampling the offerings, just go back to the newsletter itself (in your mailbox) and click on any of the featured topics. Each click will take you to a different page on this website.
.
.
.
.
.
.
.
.
.
.
To learn more about your host, see my "About Me" page, located here.
Thanks! Enjoy, and let me know how I can make this better. May the Good Lord be with us all.  Til next time, blessings,   Jesse